The top procedure to reverse early gum disease is scaling and root planing (sometimes abbreviated as SRP), which repairs the health of the teeth and gums by deep cleaning under the gumline, then smoothing out the dental enamel to prevent future accumulation. After one or several SRP treatments at DentalWorks - Fort Mill in Tega Cay, SC by our dentists, the teeth and gums are generally healed and the patient'ss problems will start to heal.
Reviews
"Just got a cancellation bill from dental works fort Mill even though I cancelled appointment twice . Called up and they told me they would hand it over to manager to look over, very brisk on phone, told me they still change up to 24 hrs before appointment, this is news to me! Last year I got two crowns and for fitting of permanent crown I got a class ten minutes before I was due to tell me that my appointment was cancelled due to Dr. Hansen child getting sick, very understandable and it was very inconvenient for me as I was actually on my way there, I didn't charge them for my time and inconvenience! There has to be flexibility both ways! I love Dr. Hansen but if this cancellation charge isn't removed I will not be going back! Very sad really!following up! Manager from Dental works called me back today and told me the cancellation fee was taken off my account, very courteous and listened to me . I am so relieved as Dental work fort Mill is usually a great place and I love both office staff and doctor Hansen is an outstanding dentist and a very kind dentist. I am relieved that this issue is resolved so quickly and I definitely will continue going to my favorite and best dentist practice, thanks guys"
- M.D. /
Google /
Dec 19, 2019
"I've been a patient for 2 years. I've had 3 crowns put on which have all been successful. I would recommend this office for many reasons. Staff is friendly, experienced dentist and flexible hours."
- J.R. /
Google /
Nov 06, 2019
"Excellent service A++++"
- T.S. /
Google /
Oct 18, 2019
"Dr. Hansen is an amazing dentist. He goes above and beyond to ensure his patients are happy with the outcome of their treatment. He's been my dentist for several years and I highly recommend this office for your dental needs."
- E.A. /
Google /
Aug 09, 2019
"I love all of the staff at DentalWorks!"
- T.M. /
Google /
Jul 23, 2019
Previous
Next
For the SRP treatment, our dentists will put local anesthesia on the treated areas. Sedation can be included to help the patient stay calm and comfortable during the treatment. To access all parts of the gum pockets and scale the tartar and plaque accumulations, our dentists will use a hand scaling instrument or an ultrasonic cleaning tool. Once the gum pocket is scaled, our dentists will eliminate the places where tartar and plaque can become stuck by smoothing (planing) the enamel of the tooth. Following the treatment, the gum tissue can start to repair and reattach cleanly to the tooth root. Certain patients may require more than one procedure to achieve their ideal results.
After the SRP procedure is completed, patients may have some bleeding of the gums or inflammation for 1 - 3 days. To keep the teeth and gums clean following the SRP treatment, patients should discuss correct techniques for flossing and brushing so they can start an appropriate home care practice. Patients should also be certain to make an appointment for dental exams annually at DentalWorks - Fort Mill or as suggested by our dentists. Our dentists will generally schedule a second appointment a few months after the treatment to measure the patient's healing.
Because SRP is usually a required procedure for periodontal disease, typical dental insurance policies will pay for all or part of the expenses of the treatment. DentalWorks - Fort Mill will talk to the patient's insurance company to determine their exact coverage and personal expenses. Patients can also ask about payment methods and financing plans during their consultation with our dentists.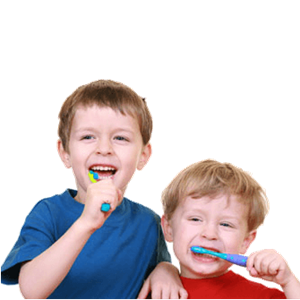 To avoid higher phases of periodontal disease, scaling and root planing (SRP) at DentalWorks - Fort Mill in Tega Cay, SC is an highly successful, nonsurgical procedure that may help to eliminate symptoms like bad breath, bleeding gums, gum recession and loose teeth. Scaling and root planing by our dentists bring your dental health back on track and gives you a beautiful, healthy smile.
Related Procedures
Related Posts