Some of our patients never wore traditional braces as a child, however, today they seek to have teeth that are in better alignment. Another group of patients may in fact have worn braces in earlier years but still hope for straighter teeth. Through advanced dental technology at DentalWorks - Fort Mill at Tega Cay, SC, custom straightening trays, such as Invisalign, can correct the teeth. Invisalign straightening trays uses a series of custom-made aligner trays to gradually move the teeth straight. These almost invisible fit tightly on the teeth and are kept on for at least 22 hours a day. The aligners are typically only removed for teeth brushing, eating, and drinking certain liquids. Clear tooth aligners, such as Invisalign from our dentists at DentalWorks - Fort Mill can effectively enhance the teeth and create a dazzling smile.
Reviews
"Just got a cancellation bill from dental works fort Mill even though I cancelled appointment twice . Called up and they told me they would hand it over to manager to look over, very brisk on phone, told me they still change up to 24 hrs before appointment, this is news to me! Last year I got two crowns and for fitting of permanent crown I got a class ten minutes before I was due to tell me that my appointment was cancelled due to Dr. Hansen child getting sick, very understandable and it was very inconvenient for me as I was actually on my way there, I didn't charge them for my time and inconvenience! There has to be flexibility both ways! I love Dr. Hansen but if this cancellation charge isn't removed I will not be going back! Very sad really!following up! Manager from Dental works called me back today and told me the cancellation fee was taken off my account, very courteous and listened to me . I am so relieved as Dental work fort Mill is usually a great place and I love both office staff and doctor Hansen is an outstanding dentist and a very kind dentist. I am relieved that this issue is resolved so quickly and I definitely will continue going to my favorite and best dentist practice, thanks guys"
- M.D. /
Google /
Dec 19, 2019
"I've been a patient for 2 years. I've had 3 crowns put on which have all been successful. I would recommend this office for many reasons. Staff is friendly, experienced dentist and flexible hours."
- J.R. /
Google /
Nov 06, 2019
"Excellent service A++++"
- T.S. /
Google /
Oct 18, 2019
"Dr. Hansen is an amazing dentist. He goes above and beyond to ensure his patients are happy with the outcome of their treatment. He's been my dentist for several years and I highly recommend this office for your dental needs."
- E.A. /
Google /
Aug 09, 2019
"I love all of the staff at DentalWorks!"
- T.M. /
Google /
Jul 23, 2019
Previous
Next
If it is decided that clear aligner trays using Invisalign is the recommended option for orthodontic needs, the first stage begins with specialized X-rays of the mouth so that the aligners can be made. Our dentists and the staff at DentalWorks - Fort Mill give each patient the knowledge so you know how to take care of and wear their trays, and explain to the patient about how important it is to keep in the aligners in for the majority of the day. Straightening aligners are usually worn for approximately 10-14 days before the next set of aligners are then given. This is determined based on the progression of the teeth movement. At each check-up at DentalWorks - Fort Mill, our dentists will give the patient an accurate measure of how many more weeks they will be required to wear Invisalign.
After the teeth are straightened with Invisalign, it is necessary that the patient use an Invisalign Vivera retainer device to maintain the results. The majority of individuals need to keep their retainer in place at night. To ensure the teeth remain straight, patients should proactively visit our dentists at DentalWorks - Fort Mill a couple of times a year and proactively incorporate a diligent at-home oral regime.
The fee to cover Invisalign will differ based on the complications pertaining to the orthodontic case, and the amount of sets of aligners that will be recommended. Insurance may cover some of the cost. This varies based on the patient's benefits. The staff at DentalWorks - Fort Mill will confirm what the patient's coverage entails so that a realistic fee can be detailed by our dentists during the patient's initial appointment.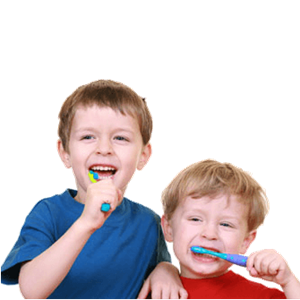 For those who have a pleasant smile, but desire straighter teeth, clear aligner trays from DentalWorks - Fort Mill in Tega Cay, SC are a great alternative to meet your aesthetic goals. Invisible orthodontic aligner trays can be worn without hassle to give you the look you want. Our dentists will talk about your options with invisible braces today and decide if Invisalign at DentalWorks - Fort Mill is right for you.
Related Procedures
Related Posts