When a tooth is creating extreme discomfort, infection, or pain, the tooth may be dying or weakened past treatment and may need a dentist to remove the tooth. An extraction is sometimes done in an emergency following a trauma or injury or the extraction can be scheduled to avoid a concern, like having the wisdom teeth removed to prevent an impaction. A simple extraction can be chosen if the tooth can be seen above the the gums, however a surgical extraction is required if the tooth is still below the gumline. To assist every patient in deciding if they require a simple or surgical extraction, our dentists at DentalWorks - Fort Mill in Tega Cay, SC will take digital X-rays and use a physical exam to predict any concerns.
Reviews
"Just got a cancellation bill from dental works fort Mill even though I cancelled appointment twice . Called up and they told me they would hand it over to manager to look over, very brisk on phone, told me they still change up to 24 hrs before appointment, this is news to me! Last year I got two crowns and for fitting of permanent crown I got a class ten minutes before I was due to tell me that my appointment was cancelled due to Dr. Hansen child getting sick, very understandable and it was very inconvenient for me as I was actually on my way there, I didn't charge them for my time and inconvenience! There has to be flexibility both ways! I love Dr. Hansen but if this cancellation charge isn't removed I will not be going back! Very sad really!following up! Manager from Dental works called me back today and told me the cancellation fee was taken off my account, very courteous and listened to me . I am so relieved as Dental work fort Mill is usually a great place and I love both office staff and doctor Hansen is an outstanding dentist and a very kind dentist. I am relieved that this issue is resolved so quickly and I definitely will continue going to my favorite and best dentist practice, thanks guys"
- M.D. /
Google /
Dec 19, 2019
"I've been a patient for 2 years. I've had 3 crowns put on which have all been successful. I would recommend this office for many reasons. Staff is friendly, experienced dentist and flexible hours."
- J.R. /
Google /
Nov 06, 2019
"Excellent service A++++"
- T.S. /
Google /
Oct 18, 2019
"Dr. Hansen is an amazing dentist. He goes above and beyond to ensure his patients are happy with the outcome of their treatment. He's been my dentist for several years and I highly recommend this office for your dental needs."
- E.A. /
Google /
Aug 09, 2019
"I love all of the staff at DentalWorks!"
- T.M. /
Google /
Jul 23, 2019
Previous
Next
Before a simple extraction, a local anesthesia is generally applied to numb the treated area, then our dentists work the tooth loose and extract the entire tooth out of the jaw. Our dentists will carefully detach the tooth out of the gums and ligaments, and next our dentists will rinse out and stitch the socket. Before a surgical extraction, the patient is often offered local anesthesia and sedation or the patient is knocked out with general anesthesia. To extract the tooth, our dentists will surgically cut past the gum tissue and bone. If needed, our dentists will cut the tooth into pieces for simpler removal. After the tooth is extracted, the tooth socket will be washed and stitched together.
Following a simple or surgical extraction, a blood clot will form in the socket of the extracted tooth, which the patient needs to keep uncontaminated and check for indications of disease. Our dentists may recommend over-counter pain relievers to help any pain following the treatment or our dentists may write a prescription painkillers. Patients generally follow a liquid or soft foods diet for at least one day after the extraction. Patients need to be cautious cleaning their mouth to prevent disturbing the socket as it recovers. The bone and gums typically start to heal 7 - 14 days following the tooth extraction, however it can be as much as 6 months until the mouth is completely mended.
If the extraction is a medical necessity, part or most of the expenses will generally be paid by insurance. The coverage may change depending on whether the patient needs a surgical or simple extraction, so DentalWorks - Fort Mill will check the patient's benefits and personal expenses. DentalWorks - Fort Mill in Tega Cay, SC offers a few financing plans and our dentists take many payment methods.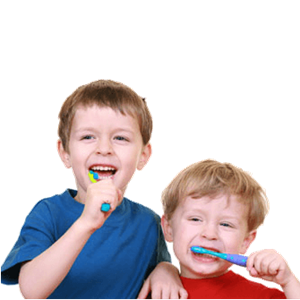 Whether you want your wisdom teeth extracted or if you require an emergency extraction after a trauma or injury, please contact DentalWorks - Fort Mill in Tega Cay, SC to discuss your options. Our dentists can perform surgical or simple extractions to improve your oral health.
Related Procedures
Related Posts