Mouth guards that are made-to-order by a dental professional, such as our dentists in Tega Cay, SC, may be used to defend the mouth while playing contact sports (i.e. football and hockey) or other sports that can have a high risk of injury (i.e. biking and skateboarding). In addition to shielding the teeth, jaw, and gums, wearing a mouth guards has also been shown to improve athletic performance by decreasing stress, which lessens the production of hormones that can constrain strength, endurance, and reaction time. Although store-bought mouth guards are cheaper, custom-made mouth guards from our dentists at DentalWorks - Fort Mill are crafted from better quality supplies, fit more securely, last for a longer time, and provide more protection, which can prevent expensive dental treatments.
Reviews
"Just got a cancellation bill from dental works fort Mill even though I cancelled appointment twice . Called up and they told me they would hand it over to manager to look over, very brisk on phone, told me they still change up to 24 hrs before appointment, this is news to me! Last year I got two crowns and for fitting of permanent crown I got a class ten minutes before I was due to tell me that my appointment was cancelled due to Dr. Hansen child getting sick, very understandable and it was very inconvenient for me as I was actually on my way there, I didn't charge them for my time and inconvenience! There has to be flexibility both ways! I love Dr. Hansen but if this cancellation charge isn't removed I will not be going back! Very sad really!following up! Manager from Dental works called me back today and told me the cancellation fee was taken off my account, very courteous and listened to me . I am so relieved as Dental work fort Mill is usually a great place and I love both office staff and doctor Hansen is an outstanding dentist and a very kind dentist. I am relieved that this issue is resolved so quickly and I definitely will continue going to my favorite and best dentist practice, thanks guys"
- M.D. /
Google /
Dec 19, 2019
"I've been a patient for 2 years. I've had 3 crowns put on which have all been successful. I would recommend this office for many reasons. Staff is friendly, experienced dentist and flexible hours."
- J.R. /
Google /
Nov 06, 2019
"Excellent service A++++"
- T.S. /
Google /
Oct 18, 2019
"Dr. Hansen is an amazing dentist. He goes above and beyond to ensure his patients are happy with the outcome of their treatment. He's been my dentist for several years and I highly recommend this office for your dental needs."
- E.A. /
Google /
Aug 09, 2019
"I love all of the staff at DentalWorks!"
- T.M. /
Google /
Jul 23, 2019
Previous
Next
To make the mouth guard, our dentists will take a collection of digital X-rays and physical impressions for the dental workshop where sophisticated equipment and superior resources will be used to craft the patient's custom mouth guard. As soon as the mouth guard is returned to DentalWorks - Fort Mill in Tega Cay, SC, our dentists will fit the mouth guard for the patient's ideal fit and the most secure bite.
Our dentists will explain all mouth guard maintenance guidelines, particularly the ideal method to wash and carry the mouth guard. To confirm the fit and wear of the guard is fine-tuned when needed, the patient should take their mouth guard to each of their appointments at DentalWorks - Fort Mill. With good care and use, a mouth guard can be kept as many as 5 - 8 years, so our dentists will examine the mouth guard frequently and help every patient determine when they need a new mouth guard.
A custom-made mouth guard is typically not paid by insurance companies, however DentalWorks - Fort Mill will determine every individual's benefits and personal expenses. To help make custom-made mouth guards reasonably priced for our patients, DentalWorks - Fort Mill does take several methods of payment and we also have financing plans.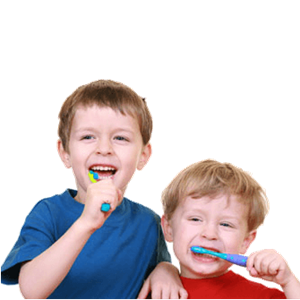 To help you prevent expensive dental procedures, our dentists at DentalWorks - Fort Mill offer custom-made mouth guards for physical activities to help shield your teeth, gums, and jaw from trauma and injury. A custom-made mouth guard from DentalWorks - Fort Mill in Tega Cay, SC guards your dental health with a snug fit and a better feeling.
Related Procedures
Related Post