A bridge closes in the space between the teeth with a porcelain tooth that is attached to a crown, which is created to form over the attaching tooth. The fake tooth connects to the crown with a pontic. Our dentists offer several options for bridges at DentalWorks - Fort Mill in Tega Cay, SC including, a cantilever bridge that covers the connected crown; a Maryland bridge, referred to as a resin-bonded bridge that attaches the fake tooth with extensions; or a crown that incorporates framework cemented to the nearby natural teeth.
Reviews
"Just got a cancellation bill from dental works fort Mill even though I cancelled appointment twice . Called up and they told me they would hand it over to manager to look over, very brisk on phone, told me they still change up to 24 hrs before appointment, this is news to me! Last year I got two crowns and for fitting of permanent crown I got a class ten minutes before I was due to tell me that my appointment was cancelled due to Dr. Hansen child getting sick, very understandable and it was very inconvenient for me as I was actually on my way there, I didn't charge them for my time and inconvenience! There has to be flexibility both ways! I love Dr. Hansen but if this cancellation charge isn't removed I will not be going back! Very sad really!following up! Manager from Dental works called me back today and told me the cancellation fee was taken off my account, very courteous and listened to me . I am so relieved as Dental work fort Mill is usually a great place and I love both office staff and doctor Hansen is an outstanding dentist and a very kind dentist. I am relieved that this issue is resolved so quickly and I definitely will continue going to my favorite and best dentist practice, thanks guys"
- M.D. /
Google /
Dec 19, 2019
"I've been a patient for 2 years. I've had 3 crowns put on which have all been successful. I would recommend this office for many reasons. Staff is friendly, experienced dentist and flexible hours."
- J.R. /
Google /
Nov 06, 2019
"Excellent service A++++"
- T.S. /
Google /
Oct 18, 2019
"Dr. Hansen is an amazing dentist. He goes above and beyond to ensure his patients are happy with the outcome of their treatment. He's been my dentist for several years and I highly recommend this office for your dental needs."
- E.A. /
Google /
Aug 09, 2019
"I love all of the staff at DentalWorks!"
- T.M. /
Google /
Jul 23, 2019
Previous
Next
To prepare the teeth for the bridge, our dentists will file down the abutment tooth to create enough room for the crown. Once the teeth are prepped for the crown, X-ray imaging will be made so that a full visual can be achieved and these, along with the physical impressions will then be distributed to the lab where the final bridge is manufactured. Our dentists will fit the patient's teeth with temporary abutments for protection until the final bridge is ready. When the bridge is created, our dentists will cement the bridge and adjust the fit for a natural appearance and comfort.
Professional bridges for the teeth can stay durable for years as long as consistent dental examinations at DentalWorks - Fort Mill in Tega Cay, SC take place each year. It is also crucial that in addition to professional cleanings, patients focus incorporate a consistent at-home dental health regime. Per the dentist's instructions, brushing twice a day and flossing, which will allow the dental work to last for many years to come.
Coverage through insurance generally takes care of a decent portion of the total fee for professional bridges. The exact coverage will depend on the insurance plan, but our insurance coordinators at DentalWorks - Fort Mill will coordinate with your provider to gain insight as to what the patient may owe. Our office accepts a variety of insurance plans. Individuals without insurance may take part in one of our billing plans.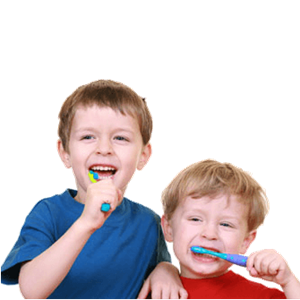 Open spaces between teeth, as well as teeth that need to be extracted can discourage you from achieving your best smile. Talk to our dentists at DentalWorks - Fort Mill about dental bridges so that those gaps can be sealed with pearly white teeth. Dental bridges not only improve a gorgeous smile, they can strengthen your oral hygiene for a strong and healthy mouth.
Related Procedures
Related Posts