For a long-term and attractive substitute for lost teeth, advanced dentistry at DentalWorks - Fort Mill in Tega Cay, SC by our dentists use dental implants to build and reestablish a complete, fully-functioning mouth. Dental implants surgically put titanium posts in the jaw to simulate the missing root, so false teeth can be connected for a reliable fit that does not need glues or food restrictions. The false teeth will be dyed and shaped by our dentists to fit in with the patient's teeth for a natural look. For patients who are need to replace a single tooth or several teeth, dental implants at DentalWorks - Fort Mill can be a wonderful, long-term choice.
Reviews
"Just got a cancellation bill from dental works fort Mill even though I cancelled appointment twice . Called up and they told me they would hand it over to manager to look over, very brisk on phone, told me they still change up to 24 hrs before appointment, this is news to me! Last year I got two crowns and for fitting of permanent crown I got a class ten minutes before I was due to tell me that my appointment was cancelled due to Dr. Hansen child getting sick, very understandable and it was very inconvenient for me as I was actually on my way there, I didn't charge them for my time and inconvenience! There has to be flexibility both ways! I love Dr. Hansen but if this cancellation charge isn't removed I will not be going back! Very sad really!following up! Manager from Dental works called me back today and told me the cancellation fee was taken off my account, very courteous and listened to me . I am so relieved as Dental work fort Mill is usually a great place and I love both office staff and doctor Hansen is an outstanding dentist and a very kind dentist. I am relieved that this issue is resolved so quickly and I definitely will continue going to my favorite and best dentist practice, thanks guys"
- M.D. /
Google /
Dec 19, 2019
"I've been a patient for 2 years. I've had 3 crowns put on which have all been successful. I would recommend this office for many reasons. Staff is friendly, experienced dentist and flexible hours."
- J.R. /
Google /
Nov 06, 2019
"Excellent service A++++"
- T.S. /
Google /
Oct 18, 2019
"Dr. Hansen is an amazing dentist. He goes above and beyond to ensure his patients are happy with the outcome of their treatment. He's been my dentist for several years and I highly recommend this office for your dental needs."
- E.A. /
Google /
Aug 09, 2019
"I love all of the staff at DentalWorks!"
- T.M. /
Google /
Jul 23, 2019
Previous
Next
Before a dental implant is started, a full exam will be performed by our dentists to determine the strength and health of the jawbone and gums. If the individual is an acceptable candidate for dental implants, oral X-rays and impressions will assist our dentists to decide the ideal location for the dental implants in the jaw. The individual may be put under sedation and local anesthesia to relax the patient while our dentists put the titanium post into the jaw. In the next 3 - 6 months, the bone and implant will grow together while the bone heals and as soon as the dental implant is stable, the false tooth or teeth can be joined to the dental implant through a connector. Our dentists may alter the dental implant and false teeth for a snug and lasting fit.
Typical patients experience little or no discomfort following their dental implant procedure, however a few patients may experience short-term soreness and discomfort that may be treated using an over-the-counter pain killer, such as Tylenol® or aspirin. To extend the use of dental implants, patients should start a good home dental care regimen that includes brushing, flossing, and rinsing with antibacterial mouthwash. Consistent appointments at DentalWorks - Fort Mill in Tega Cay, SC for dental cleanings and oral exams are also vital to caring for implants. Dental implants may last for a long time with correct care, however dental implants will eventually require repairs or replacement.
If dental implants are considered medically necessary, the patient's dental insurance policy might pay for some or most of the costs. Although, elective dental implants are ordinarily not paid by insurance plans. At the patient's dental consultation, the office employees of DentalWorks - Fort Mill can confirm their insurance coverage and discuss payment methods and financing available through our office.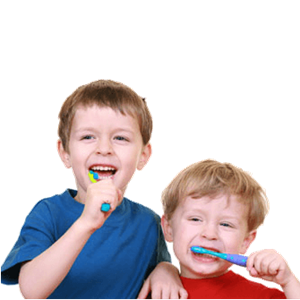 If you are missing a single tooth, many teeth, or every tooth, dental implants can be an enduring treatment that feel and look natural. After dental implants, you do not need to worry about false teeth shifting, what to eat, or sticky denture glues, you can just grin and appreciate your sturdy new teeth. If you have lost teeth or you wear a bridge, crown, or dentures, ask our dentists at DentalWorks - Fort Mill about the advantages of dental implants.
Related Procedures
Related Posts