About Dental Bonds and Contour
For some cosmetic concerns, such as discoloration and chipped teeth, dental bonding and contouring at DentalWorks - Fort Mill in Tega Cay, SC offers a more vibrant and appealing smile. Fixing the teeth with dental bonding is one of the quickest cosmetic dental procedures at DentalWorks - Fort Mill by our dentists that places a resin solution to mask subtle aesthetic irregularities. The resin substance is a natural appearing match to the real teeth so it looks invisible. This treatment is also used to create a tooth appearance that looks longer. This aesthetic procedure closes in small gaps between the teeth, and reshapes the edges for a straight and natural look creating a high-quality smile.
Reviews
"Just got a cancellation bill from dental works fort Mill even though I cancelled appointment twice . Called up and they told me they would hand it over to manager to look over, very brisk on phone, told me they still change up to 24 hrs before appointment, this is news to me! Last year I got two crowns and for fitting of permanent crown I got a class ten minutes before I was due to tell me that my appointment was cancelled due to Dr. Hansen child getting sick, very understandable and it was very inconvenient for me as I was actually on my way there, I didn't charge them for my time and inconvenience! There has to be flexibility both ways! I love Dr. Hansen but if this cancellation charge isn't removed I will not be going back! Very sad really!following up! Manager from Dental works called me back today and told me the cancellation fee was taken off my account, very courteous and listened to me . I am so relieved as Dental work fort Mill is usually a great place and I love both office staff and doctor Hansen is an outstanding dentist and a very kind dentist. I am relieved that this issue is resolved so quickly and I definitely will continue going to my favorite and best dentist practice, thanks guys"
- M.D. /
Google /
Dec 19, 2019
"I've been a patient for 2 years. I've had 3 crowns put on which have all been successful. I would recommend this office for many reasons. Staff is friendly, experienced dentist and flexible hours."
- J.R. /
Google /
Nov 06, 2019
"Excellent service A++++"
- T.S. /
Google /
Oct 18, 2019
"Dr. Hansen is an amazing dentist. He goes above and beyond to ensure his patients are happy with the outcome of their treatment. He's been my dentist for several years and I highly recommend this office for your dental needs."
- E.A. /
Google /
Aug 09, 2019
"I love all of the staff at DentalWorks!"
- T.M. /
Google /
Jul 23, 2019
Previous
Next
Dental reshaping and bonding takes place in DentalWorks - Fort Mill's in-house treatment room and is usually pain-free thus there is no need for general anesthesia. To prepare the tooth and make it applicable for long-term bonding, our dentists will engrave the top enamel of the tooth and paint on a special gel. Prior to application, the resin is made to mimic the patient's current tooth color and then gently painted onto the surface. A special ray of light is used to harden and cure the resin until the substance fully covers the treatment area. During the final step in this process, our dentists will smooth the tooth's surface to ensure the bonded teeth are uniform. The unbonded teeth may also be buffed with special instruments to remove sharp edges.
Patients at DentalWorks - Fort Mill may discover that their freshly sealed and polished bonded teeth feel different at first, but patients eventually get used to the way they feel. To maintain the tight fitting of dental bonding, each patient should schedule regular dental visits with our dentists. Following your bonding and contouring procedure, patients should avoid food and drink that can stain the teeth, as well as smoking and wear and tear on the teeth. With good care, aesthetic dental bonding can last up to a decade before another bonding procedure is needed.
Bonding and contouring may be suggested to repair a broken tooth. Due to the fact that this is a treatment that is cosmetic by nature, dental coverage might not cover the cost. If dental bonding is recommended to repair the teeth, coverage may be applied. Our billing staff at DentalWorks - Fort Mill will contact each patient's provider to determine the out-of-pocket expenses. If benefits cannot be used, our dentists at DentalWorks - Fort Mill offer convenient financing options.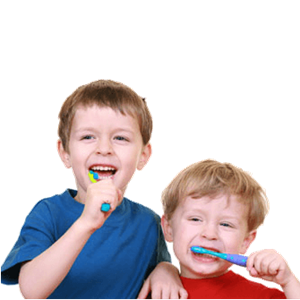 For a significant cosmetic enhancement, dental contouring and bonding at DentalWorks - Fort Mill in Tega Cay, SC can produce outstanding results in a single visit. This procedure corrects chipped teeth for lasting results. A popular procedure among patients, dental contouring and bonding by our dentists can allow you to have the gorgeous smile you have always wanted. Contact DentalWorks - Fort Mill today and see what dental bonding can provide for you.
Related Procedures
Related Post