When a tooth is creating extreme discomfort, infection, or pain, the tooth may be dying or weakened past treatment and may need a dentist to remove the tooth. An extraction is sometimes done in an emergency following a trauma or injury or the extraction can be scheduled to avoid a concern, like having the wisdom teeth removed to prevent an impaction. A simple extraction can be chosen if the tooth can be seen above the the gums, however a surgical extraction is required if the tooth is still below the gumline. To assist every patient in deciding if they require a simple or surgical extraction, our dentists at DentalWorks - Fort Mill in Tega Cay, SC will take digital X-rays and use a physical exam to predict any concerns.
Reviews
"I had my first visit to see Dr. Hansen, and it was a good one. He and his staff were very professional and friendly. Looks like I picked the right dentist!"
- M.P. /
Google /
Aug 28, 2017
"Great and friendly staff. My appointment was at 8 and was seen by Mr. Hansen at 8. Definitely recommend this place."
- M.R. /
Google /
Jul 31, 2017
"Fabulous office. I have been having weird issues with my insurance company, resulting in me not having been to the dentist for a full year and now I've got several issues with my teeth. Dr. Hansen (he told me to call him Richard, what a cool guy) was the most friendly, helpful dentist I have EVER been to. I'm pretty young and have found that a lot of doctors can be very patronizing to younger patients, but not with Dr. Hansen or any of the employees I spoke to. They are, however, VERY informative and answered every question I had under the sun.I had to drive 50 minutes to get there (I live in NC) because they're the closest provider that takes my insurance, but even when I get new insurance and can go to someone closer I will still return to this office.Karen, Rose, and the front office guy (his name escapes me!) are the bomb, super organized AND they sorted out everything with my insurance even though there were some technical difficulties. Tiffany (she took my x-rays and did my cleaning) was incredibly knowledgeable and has a great sense of humor.I read some negative reviews from a few years ago and got nervous before I went in, but I think that they've gotten new staff or those reviews weren't legit, because I can't believe that was the same office. I wish I could give them more than five stars, I am more than satisfied with this office and excited to have found a dentist that I don't mind going to (even if the drive sucks)!"
- E.M. /
Yelp /
Jul 25, 2017
"I love this practice! I have a pleasant experience each time I go in. The staff is friendly and always make me feel welcome."
- A.B. /
Google /
Jul 24, 2017
"You'll love your office visits here!Always positive friendly people greeting you.great experiences in all aspects of Dentistry."
- R.B. /
Yelp /
Jul 12, 2017
Previous
Next
Before a simple extraction, a local anesthesia is generally applied to numb the treated area, then our dentists work the tooth loose and extract the entire tooth out of the jaw. Our dentists will carefully detach the tooth out of the gums and ligaments, and next our dentists will rinse out and stitch the socket. Before a surgical extraction, the patient is often offered local anesthesia and sedation or the patient is knocked out with general anesthesia. To extract the tooth, our dentists will surgically cut past the gum tissue and bone. If needed, our dentists will cut the tooth into pieces for simpler removal. After the tooth is extracted, the tooth socket will be washed and stitched together.
Following a simple or surgical extraction, a blood clot will form in the socket of the extracted tooth, which the patient needs to keep uncontaminated and check for indications of disease. Our dentists may recommend over-counter pain relievers to help any pain following the treatment or our dentists may write a prescription painkillers. Patients generally follow a liquid or soft foods diet for at least one day after the extraction. Patients need to be cautious cleaning their mouth to prevent disturbing the socket as it recovers. The bone and gums typically start to heal 7 - 14 days following the tooth extraction, however it can be as much as 6 months until the mouth is completely mended.
If the extraction is a medical necessity, part or most of the expenses will generally be paid by insurance. The coverage may change depending on whether the patient needs a surgical or simple extraction, so DentalWorks - Fort Mill will check the patient's benefits and personal expenses. DentalWorks - Fort Mill in Tega Cay, SC offers a few financing plans and our dentists take many payment methods.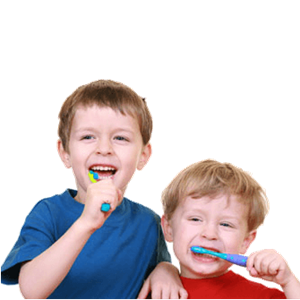 Whether you want your wisdom teeth extracted or if you require an emergency extraction after a trauma or injury, please contact DentalWorks - Fort Mill in Tega Cay, SC to discuss your options. Our dentists can perform surgical or simple extractions to improve your oral health.
Related Procedures