When a tooth is creating extreme discomfort, infection, or pain, the tooth may be dying or weakened past treatment and may need a dentist to remove the tooth. An extraction is sometimes done in an emergency following a trauma or injury or the extraction can be scheduled to avoid a concern, like having the wisdom teeth removed to prevent an impaction. A simple extraction can be chosen if the tooth can be seen above the the gums, however a surgical extraction is required if the tooth is still below the gumline. To assist every patient in deciding if they require a simple or surgical extraction, our dentists at DentalWorks - Fort Mill in Tega Cay, SC will take digital X-rays and use a physical exam to predict any concerns.
Reviews
"The staff is very friendly and knowledgeable of their individual position at dental works. The doctor explained all I'm my needs after reviewing my X-rays . The dental hygienist was excellent in her work and explaining in detail what she will do. The deep cleaning she performed on my teeth was excellent . I would recommend Dental works in Tegay South Carolina to everyone I know. The entire stall was very helpful to me . It was my first time at Dental works."
- R.F. /
Google /
Nov 06, 2017
"Excellent!!! Have spent my fair share of time in a dental chair over the past 50 years and this ranks at the top. Had a tooth extracted and it was quick and painless. Have found my new favorite dentist in Charlotte."
- D.D. /
Google /
Nov 06, 2017
"Everyone at this office has been fantastic. From the person who scheduled the first appointment to the hygienist, dentist and the check out people. I dread going to the dentist but at least I know I am going to be treated with kindness and compassion"
- A.H. /
Google /
Oct 30, 2017
"Dental visits are definitely not my favorite but this is the best experience I've had at a dentist office. I couldn't be happier with the treatment and care I receive everytime I have to go. Dr. Wurmlinger and his staff are all fantastic."
- G.D. /
Google /
Oct 02, 2017
"Great location with great people. I have had bad experiences with other places but will definitely using this place from now on."
- M.R. /
Google /
Sep 11, 2017
Previous
Next
Before a simple extraction, a local anesthesia is generally applied to numb the treated area, then our dentists work the tooth loose and extract the entire tooth out of the jaw. Our dentists will carefully detach the tooth out of the gums and ligaments, and next our dentists will rinse out and stitch the socket. Before a surgical extraction, the patient is often offered local anesthesia and sedation or the patient is knocked out with general anesthesia. To extract the tooth, our dentists will surgically cut past the gum tissue and bone. If needed, our dentists will cut the tooth into pieces for simpler removal. After the tooth is extracted, the tooth socket will be washed and stitched together.
Following a simple or surgical extraction, a blood clot will form in the socket of the extracted tooth, which the patient needs to keep uncontaminated and check for indications of disease. Our dentists may recommend over-counter pain relievers to help any pain following the treatment or our dentists may write a prescription painkillers. Patients generally follow a liquid or soft foods diet for at least one day after the extraction. Patients need to be cautious cleaning their mouth to prevent disturbing the socket as it recovers. The bone and gums typically start to heal 7 - 14 days following the tooth extraction, however it can be as much as 6 months until the mouth is completely mended.
If the extraction is a medical necessity, part or most of the expenses will generally be paid by insurance. The coverage may change depending on whether the patient needs a surgical or simple extraction, so DentalWorks - Fort Mill will check the patient's benefits and personal expenses. DentalWorks - Fort Mill in Tega Cay, SC offers a few financing plans and our dentists take many payment methods.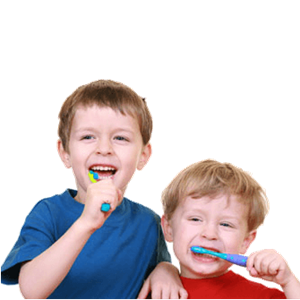 Whether you want your wisdom teeth extracted or if you require an emergency extraction after a trauma or injury, please contact DentalWorks - Fort Mill in Tega Cay, SC to discuss your options. Our dentists can perform surgical or simple extractions to improve your oral health.
Related Procedures