Since toothbrushes can't always reach every nook and cranny of the mouth, sealants are an easy way to increase protection against cavities, decay, and bacteria. Manufactured with flexible plastic, dental sealants are applied to the occlusal surface of the upper and lower back teeth. Once in position, sealants prevent food particles and bacteria from reaching the tooth. Patients who receive dental sealants can't feel or see the plastic covering once in place. Our dentists at DentalWorks - Fort Mill can help Tega Cay, SC patient's dental enamel to be protected from bacteria and decay.
Reviews
"I had my first visit to see Dr. Hansen, and it was a good one. He and his staff were very professional and friendly. Looks like I picked the right dentist!"
- M.P. /
Google /
Aug 28, 2017
"Great and friendly staff. My appointment was at 8 and was seen by Mr. Hansen at 8. Definitely recommend this place."
- M.R. /
Google /
Jul 31, 2017
"Fabulous office. I have been having weird issues with my insurance company, resulting in me not having been to the dentist for a full year and now I've got several issues with my teeth. Dr. Hansen (he told me to call him Richard, what a cool guy) was the most friendly, helpful dentist I have EVER been to. I'm pretty young and have found that a lot of doctors can be very patronizing to younger patients, but not with Dr. Hansen or any of the employees I spoke to. They are, however, VERY informative and answered every question I had under the sun.I had to drive 50 minutes to get there (I live in NC) because they're the closest provider that takes my insurance, but even when I get new insurance and can go to someone closer I will still return to this office.Karen, Rose, and the front office guy (his name escapes me!) are the bomb, super organized AND they sorted out everything with my insurance even though there were some technical difficulties. Tiffany (she took my x-rays and did my cleaning) was incredibly knowledgeable and has a great sense of humor.I read some negative reviews from a few years ago and got nervous before I went in, but I think that they've gotten new staff or those reviews weren't legit, because I can't believe that was the same office. I wish I could give them more than five stars, I am more than satisfied with this office and excited to have found a dentist that I don't mind going to (even if the drive sucks)!"
- E.M. /
Yelp /
Jul 25, 2017
"I love this practice! I have a pleasant experience each time I go in. The staff is friendly and always make me feel welcome."
- A.B. /
Google /
Jul 24, 2017
"You'll love your office visits here!Always positive friendly people greeting you.great experiences in all aspects of Dentistry."
- R.B. /
Yelp /
Jul 12, 2017
Previous
Next
Having sealants over the teeth at DentalWorks - Fort Mill is an easy procedure that is performed without sedation or numbing. Before the sealants are put on, the teeth will be cleansed and buffed to make sure that plaque and tarter are not being sealed within the tooth. After this occurs, the tooth will be delicately scraped to where the sealant will be placed, then rinsed and dried. Once the tooth is prepared, our dentists will brush on the sealant onto the tooth and use a laser light to secure the sealant. Our dentists will ensure to make certain the sealant is secure.
With regular care, including consistent at-home oral care and on-going check ups at DentalWorks - Fort Mill with our dentists, sealants can last up to a decade. Our dentists will evaluate the integrity the sealants at every dental appointment. Patients will be kept informed as to whether they need to be replaced. Patients should always brush their teeth at least twice a day, as well as safeguard them by not clenching their teeth and eliminating sticky candy. While sealants are recommended for kids and adolescence, some older individuals may decide to wear their sealants if they have a history of getting cavities.
Insurance companies typically cover a large portion of the expense for dental sealants for kids and teenagers, but some cover older individuals as well. DentalWorks - Fort Mill's billing staff will confirm with the patient's insurance provider to get the exact benefits that are available. If the insurance plan does not cover the fees for dental sealants our dentists are happy to discuss various payment options. An important reminder is that the cost of sealants is typically less expensive than a filling or other dental repair.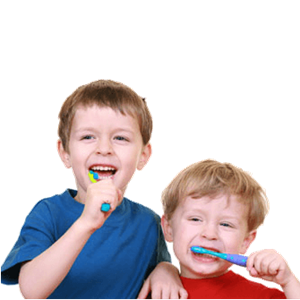 The majority of our patients can benefit from the safeguarding of dental sealants. They keep the back teeth protected with an easy procedure. To protect the teeth from decay and bacteria, dental sealants are a nice option for individuals who want better dental exams with our dentists at DentalWorks - Fort Mill in Tega Cay, SC. Although they can't be sensed, sealants combined with a consistent home oral regime can give you a healthier smile.
Related Procedures